FIFI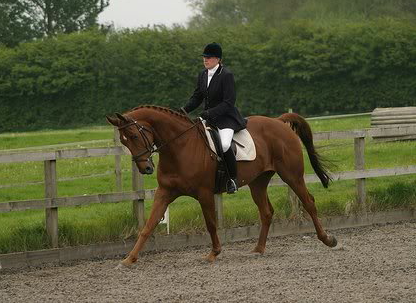 1999 Chestnut Hanoverian Mare
Competing in Hunter & Dressage



from noel Adopted from Pewter Oaks Adoption House on May 14th, 2006, Fifi has brought White Oleander Farm nothing but fame. In the showing arena she kills every obstacle placed in front of her. She had a great deal of showing before we adopted her and was taken well care of by Christine. Fifi is going to help our Hanoverian Breeding Program get off the ground and is going to join our other mares Wentucci, Dymond, and Dream Dymonds WF. We are very excited about this addition, because we believe she is going to bring home a lot of necessary attention that we need. Fifi is a treasure that we are happy to keep. From flawless piaffes, to gorgeous counter-canters, and trophy worthy uphills, Fifi is a master with Dressage. She should've been a 3-day eventer but we just haven't taken her that far yet.









Walk on Top

Walldorf
Watzman
Paradise
Werze
Woermann
Good Girl

Akelei

Adlerfarn
Adlerschild
Anglerbad
Campagna
Ceylon
Emstaube
Progeny
Biography WF, '02 Black Hanoverian Mare Sired by Brutus II
Balthic WF, '03 Black Hanoveian Stallion Sired by Brutus II
Show Record
- 0 AHEJC POINTS ll AHEJC UNTITLED